Locksmith Roanoke
Our company proudly provides the best locksmithing and security solutions in Roanoke, Texas. When you need an affordable and reliable locksmith in and around Roanoke, our established locksmith company in Roanoke is always ready to assist customers with passion and professionalism with any locksmith service demands. We can fit the right solution for any residential and commercial requirements and Automotive locksmith issues. Our locksmith experts ensure the job will be done in the best way to guarantee that each of our customers has satisfaction. Call our team at (972) 962-9697 for the ultimate lock and keys solutions!  
At Pro Keys Locksmith Roanoke. You will get affordable and professional locksmith and security solutions. Our service technicians are equipped with the most advanced tools and have been practicing with locks for many years. They also passed the strictest test to provide extensive knowledge in the field and provide each client with the most suitable solution for any task.
Automotive Locksmith Roanoke Texas – Keys on Wheels
 When it comes to Cars, It can't run without a key. Therefore, if you own a car or truck and lose your keys, you don't have to tow your vehicle to the dealership. Because we are a pro essential locksmith, Roanoke provides mobile Auto key services. From unlocking cars to cutting and reprogramming car keys, for domestic and foreign vehicles, we can fit the right key to every vehicle on the road. It doesn't matter if you have a small car or big truck; we can do it all, even for eighteen-wheelers.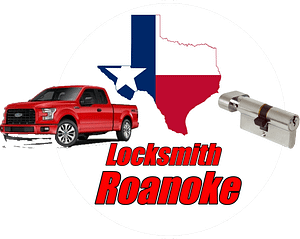 At Pro Keys Locksmith Roanoke, Our dispatch team office is always available to take your call and return it promptly. Send a local Locksmith technician out immediately to help you with any locksmith needs.
Call Us Now at (972) 962-9697 for Locksmith Service
Lock and Keys plus security products by pro keys locksmith.
At Pro Keys Locksmith and Security in Roanoke, TX, we're very proud to deliver the most trained and trusted locksmith solutions for residential, business, and emergency for any unexpected situations, plus much more services. We're offering lock replacement & installation, including deadbolt and door handle locks, and many more services, such as door repair and Lockout services in Roan Oak for residential and commercial customers, from standard to high-security locks. Storage units we offer padlocks include storage lockout services—and master security locks for businesses and offices. We provide cabinet lock installation and replacement, safe lockout services, duplication of commercial keys, Emergency lockouts, and more. In case you need to know if your property is equipped with secure locks and are not feeling confident enough in your property. You better give us a call and speak with one of our security experts about that. For more details about our home and business security services, get with tech with our experts At (972) 962-9697. And we will be more than happy to respond to your call or even help with any locksmith service you may need.
NEED PROFESSIONAL LOCKSMITH SERVICES?
See What Our Clients Are Saying
Wellington Mandhlazi
2023-08-27
Fast service keys working fine
Great service!
Alejandro Obando
2023-01-24
Absolutely great service! I unfortunately locked my key in my car and this was the only service I called that an actual person answered! Everybody I spoke with was professional, polite, and very helpful. The technician who came out to help me was right on time and answered all my questions and concerns. Within a matter of minutes I was back on the road again without a huge hit to my wallet! I highly suggest Pro Keys Locksmith Lock and Key!
I absolutely love the service y'all provide , Eric has great customer service bilingual and professional . 🙂
Thank you Eric! Fast and friendly service. Will recommend 10/10! They were there fast right when you need it.
Do was very helpful with my car keys for my 2004 Nissan pathfinder
Dallas Korean SDA
2023-01-10
Dov got my new keys made easy and fast
Shauniqua Dotson
2023-01-10
marisol and my tech that worked on my car was rami they was great got my car key in no time
Had an issue with a lock that I brought to them. They were able to clear it in a few minutes while sharing some valuable information with me. I'm very grateful for their time and very much appreciate their assistance. I'll definitely use them in the future if the need arises. Thanks all!